Indonesia Trip Update for March 10, 2019
Sunday, March 10 – Kupang, Indonesia
It was a beautiful morning in Kupang. I was blessed to do my morning devotions in a gazebo that looked out upon a calm ocean and the sounds of the city waking up. I did a brief FaceBook Live Video update which you can watch on the church's FB page. I then had breakfast with Benny and Piter.
During breakfast a storm rolled in and became pretty intense. The wind was blowing hard and the rain was coming down in buckets. We found out later that the roof was blown off a local hospital. Piter got word during the worship that his home has suffered some damage and left to take care of his family. Right before we got to the church that I was going to share at, their power went out.
Church went well, even without power. Pastor Yusuf was very welcoming and encouraging.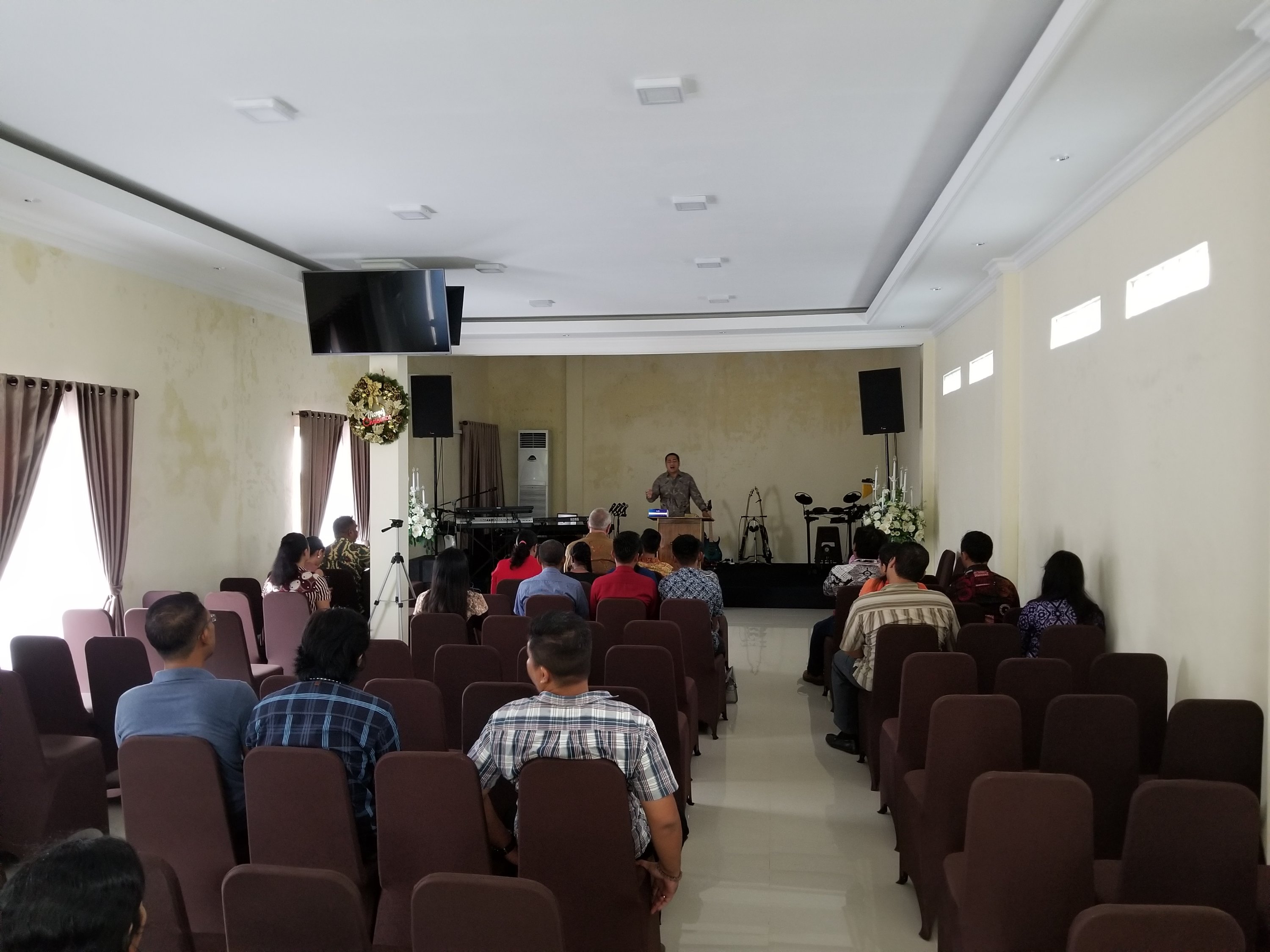 After the service we went downstairs to his home and enjoying a nice lunch. Then for the next couple of hours we just talked about life and ministry. Pastor Yusuf and a few of his staff and key people had lots of questions and God allowed me to pour into them in a way that seemed to impact them deeply.
I had a couple hours in the afternoon to study for next Sunday's message at CCFV and prepare for the evening message at Shine Fellowship. The power was out where the Shine Fellowship meets also. So we did the meeting using a couple of emergency lights. That inconvenience didn't seem to deter the people from coming and sitting to hear God's Word preached.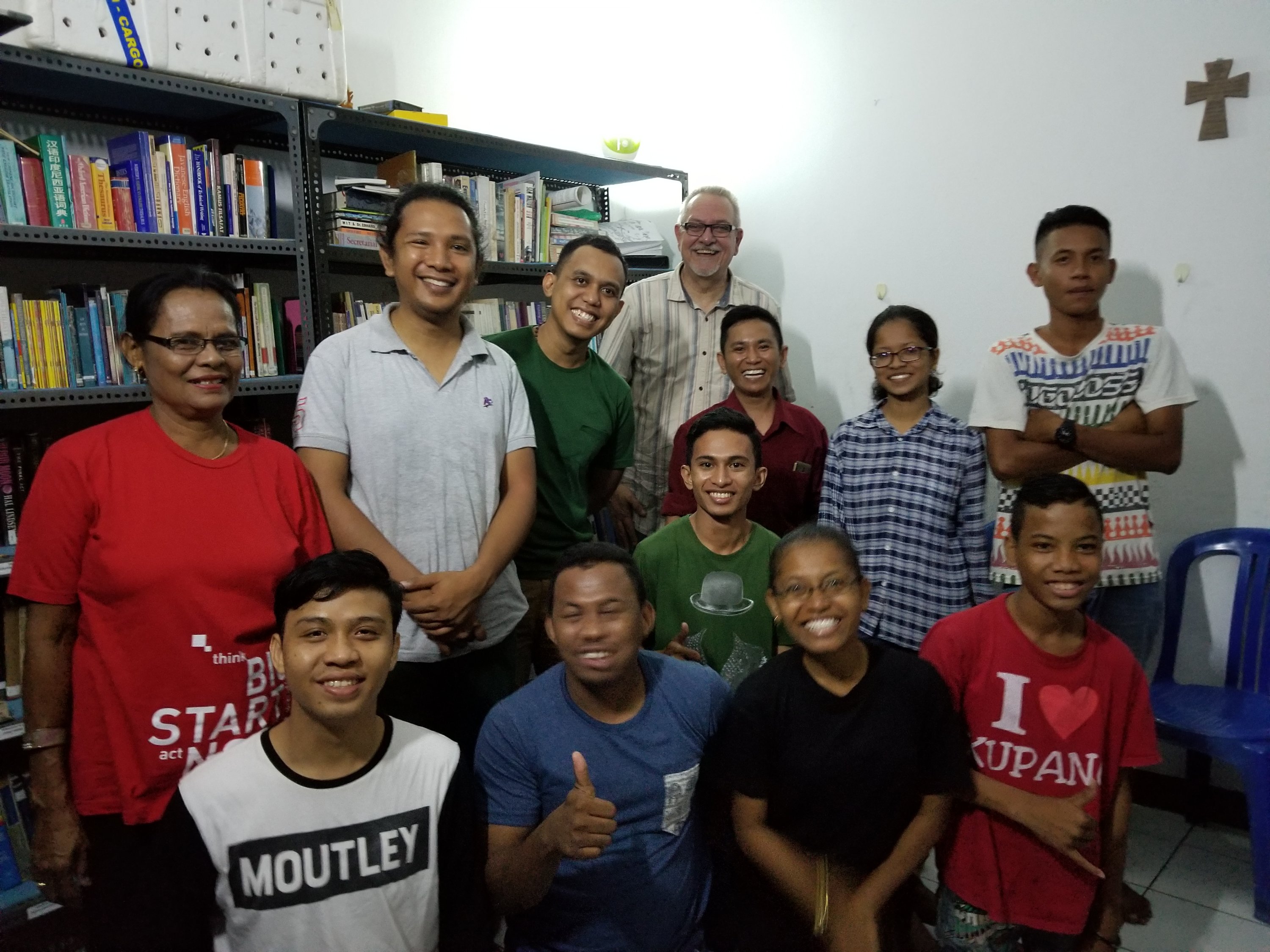 After the meeting was over, Benny and I went to a local coffee shop with four of the guys from the Shine Fellowship. I was able to pour into them for over an hour and share my heart about the ministry and share with them some things to stir them up in their calling and ministries. They seemed to truly appreciate them time I spent with them. I sense that God has a plan to use these guys to do important things for His kingdom here in Kupang and I am hugely blessed to be a part of His work.
On Monday, March 11, I will be meeting with some people and then in the evening beginning a two-day seminar on teaching through the Bible using Titus as my material. Pray that God continues to use me to help pastors and Bible teachers here the importance of a systematic approach to teaching the Bible.
Physically I am doing very well and I know that is at least partly because of your prayers. Thank you. Your prayers and encouragement are making an impact thousands of miles away. God bless you.