New devotional book from Pastor Rick Lancaster!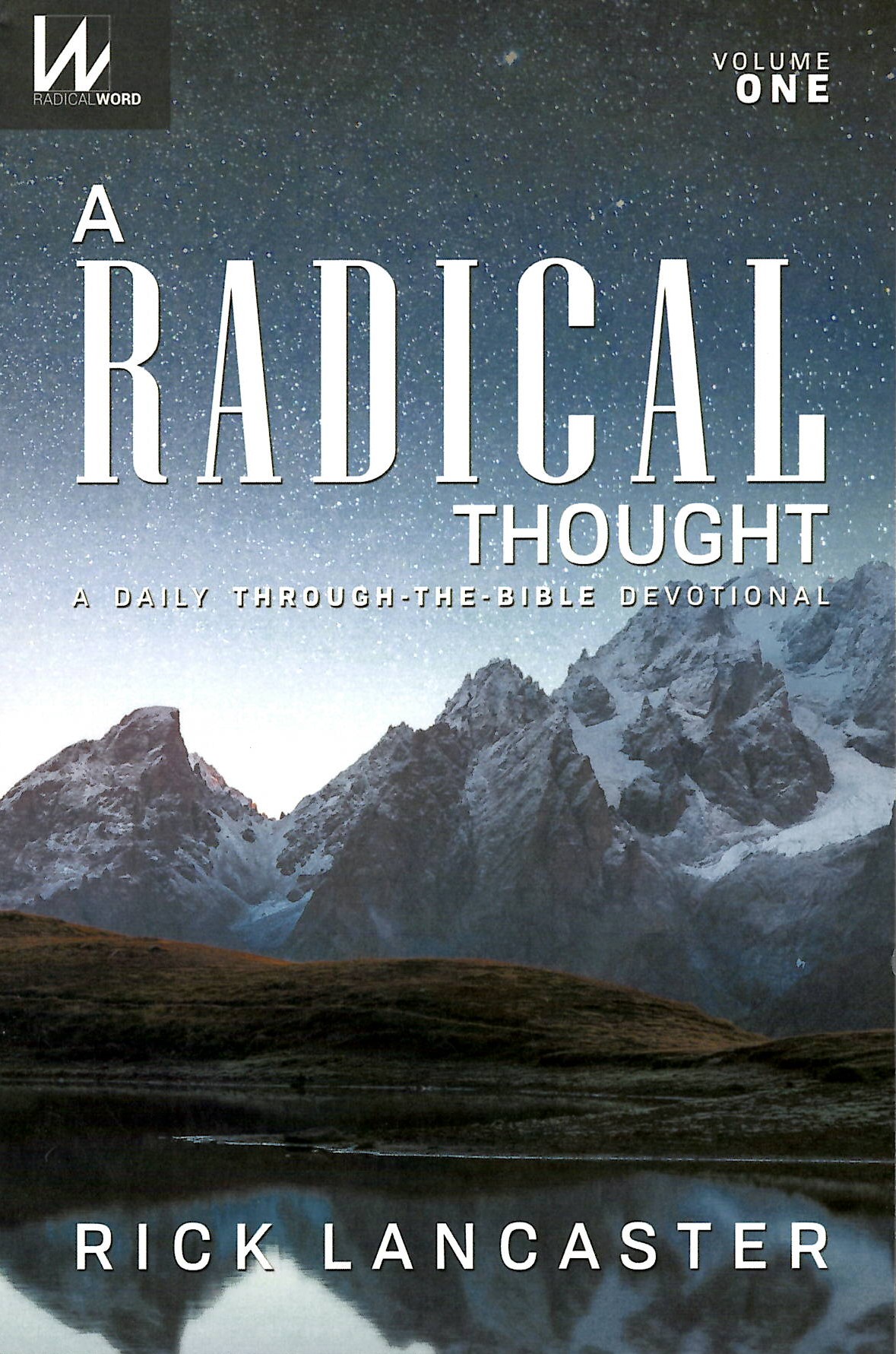 A RADICAL THOUGHT: A daily through-the-Bible devotional
God created every living person to be a part of His great work in this world! This devotional is written for those people who realize they have a role to play in that work of God. Whether your role is great or small, this daily walk the Scriptures will encourage you and build you up. Even if you are not sure what your role is, this devotional might help you to discover it. Be prepared to embark on a daily journey that will take you through the Bible in a year. Each devotional brings you from both the Old Testament and New Testament, as well as from the Psalms and Proverbs. Get ready to discover the Bible in a way you never have before!
A Radical Thought is currently only available at church. As other retail outlets become available, we will let you know.
The paperback versions arrived this week. Hardcover versions should be arriving soon.