Murrieta Valley Community Prayer Breakfast
Announcing the 27th Anniversary of the Murrieta Valley Community Prayer Breakfast on Thursday, May 3, 2018 celebrating the 67th Anniversary of the National Day of Prayer.
Thursday, May 3rd @ 6:45 am @ Murrieta Hot Springs Christian Conference Center. Join us as we join with the community to prayer for unity within our nation.
Our speaker this year, Victor Marx, Founding President and CEO of All Things Possible Ministries (www.victormarx.com) will be accompanied by his wife Eileen and his new traveling companion and four-legged security, Scout, a Belgian Malinois: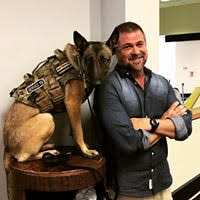 The cost of the event is $20 per person. The church is praying abut sponsoring a table for $160. We may have some seats available. Just let us know and we will attempt to accommodate you.