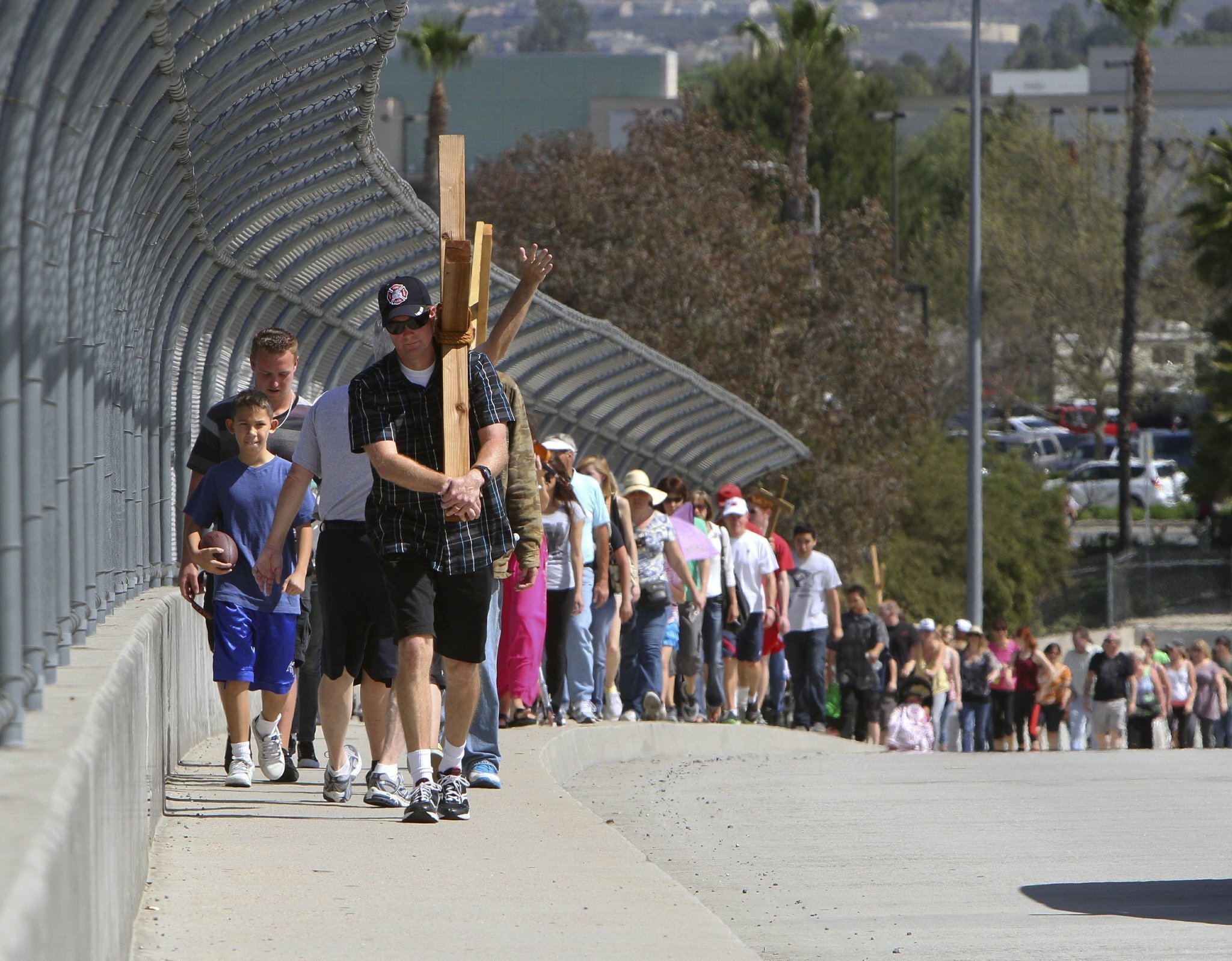 Good Friday Cross Walk – Temecula – 2019
33rd Annual Good Friday Cross Walk – Temecula – 2019
Help us to remind the world that there is hope in the resurrection of Jesus Christ by coming out amazing gathering of the people of God form churches all over the valley.
When:
Friday, April 19th – 11 am. Sponsored by Student Venture Clubs.
Where:
Gather for prayer in Temeku Cinema's parking lot in the Palm Plaza. Walk (2.2 miles) over the Overland bridge and continue down Jefferson Avenue to Sam Hicks Park in Old Town.
At 12:15 at Sam Hicks Park there will be a time praise and worship and a brief message from a local pastor.
Below, you will find links to both the start and finish of the Cross Walk.
Drop your lawn chairs, blankets, and ice chests at Sam Hicks Park before the walk. Shuttles will be available after the walk to return drivers to Temeku Cinema's parking lot. For more information, call Karen Sharp at 951.764.9197.